Well it has been quite some time since I wrote a "real" post here! I spent all last month posting nothing but haiku poems each day, with the exception of one single, solitary
book review
I tossed up here on the 28th. Other than that, the last time I wrote anything substantial was back in October during the 31 for 21 blog challenge.
So today we'll be playing catch-up by doing a quick trip back in time to November 9, 2014...
The second weekend in November saw me and my buddy Don back at the Long Island Doctor Who convention. Thankfully I was right when I hoped that L.I. Who would be more fun than the first time; it was a blast! It was great to see familiar faces again - there was tenth Doctor cosplayer Brian Terranova, merchandise vendor Faith Malave from Geektastic Creations, and of course
Doctor Who
actress Daphne Ashbrook (who remembered me and Don from last year and was still as sweet as ever!) - plus there was the added fun of there being twice as many celebrity guests, more fun panels to sit in on, new friends to make, and - the absolute BEST part of all - meeting TWO Doctors!
And now, time for photos.
Here I am with our buddy Brian Terranova (left) and our new friend, third Doctor cosplayer Ryan Burke. This is the closest I'll ever get to the real tenth and third Doctors (especially considering that Jon Pertwee died in 1996), and these two guys are just as nice! It was also Brian's birthday that day, and he seemed genuinely surprised when I wished him a happy birthday after this photo was taken. :)
Here I am hanging out inside the TARDIS - yes, I actually got to step INSIDE this year! Sure, it's not the real TARDIS, but it was still very cool! (Click here to see my TARDIS photo from
last year
).
Now, for a small-scale Dalek invasion...
Two inflatables by the registration area
and one REAL Dalek that didn't exterminate me when I got close to it.
Here is Tom Baker's actual fourth Doctor costume!
(Yes, I geeked out to see it, but we weren't allowed to touch.)
Some other random highlights of the day included:
Don and I sat in on a panel called "Writing for Geekdom." As writers we found it both informative and fun, and got some good pointers on the craft which included recommended reading of Dickens' A Christmas Carol. We also got to meet Tara O'Shea, one of the editors of Chicks Dig Timelords, a very awesome fan-written Doctor Who book that I happen to have in my collection! I was so glad to get to meet her. :)
There were a TON of Doctor Who actors and actresses at this con! Unlike last year, L.I. Who 2 was teeming with celebrity guests. All but one of the stars from Doctor Who: The Movie were there - Paul McGann (the Doctor), Daphne Ashbrook (companion Dr. Grace Holloway), and Yee Jee Tso (companion Chang Lee). Also in attendance were the actors who portrayed the second Doctor's companions, Deborah Watling (Victoria Waterfield), Wendy Padbury (Zoe Heriot), and Fraser Hines (Jamie McCrimmon). Plus, there was Nicola Bryant, who portrayed the fifth and sixth Doctor's companion Peri Brown. There were also other "behind-the-scenes" people there like Who writer Terrance Dicks as well.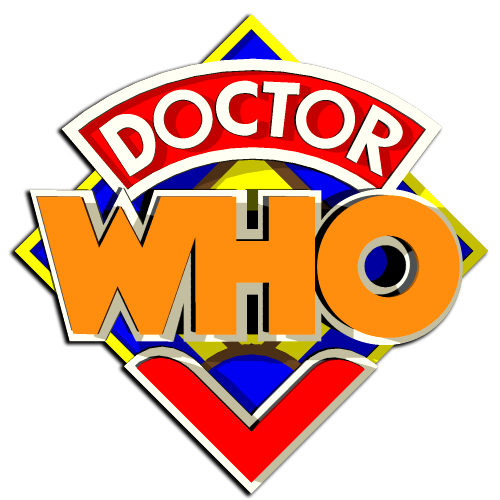 Now, last but definitely not least...the COOLEST part of the entire day.
THIS THING HAPPENED.
L-R: Paul McGann (8th Doctor), Don, me, and Colin Baker (6th Doctor).
Don and I met TWO DOCTORS!
Paul McGann and Colin Baker - the 8th and 6th Doctors, respectively - were SO NICE.
I had seen DOctor Who: The Movie twice now, but have never watched any of Colin's 6th Doctor stories, so (no offense to Colin of course) I wasn't expecting to really care a whole lot about being in his presence. But when we assembled for the photo, I jumped in about fifteen seconds after Don had already walked over and been chatting with Paul (he's holding an 8th Doctor sketch drawn by an artist buddy of ours). I took my spot without really looking either Paul nor Colin in the eye, but when as I turned to face the camera, two things happened:
1. Colin happily teased me, "Oh, so you're with us too!" (yes, without looking I could tell he was smiling)
2. Colin Baker PUT HIS ARM ON MY SHOULDER.
In the end, I geeked out completely in spite of myself. But it was worth it! Definitely worth it! And what I love the most about this photograph is that for once I DO NOT have a deer-in-the-headlights look on my face - and you can clearly see that Don is geeking out a million times more than I am! :)
That photo was the best possible way to end our time at L.I. Who 2!
I can't wait to see what next year holds...